What do awards mean to us?
The measures we take in ensuring the delivery of the best product to the market or the safety of our people or protecting the environment is, because we strongly believe in doing so. And, not to get any form of recognition. However, being recognized by Government bodies and External Professional agencies is an extraordinary and proud moment for the entire team. We consider awards as recognition by any body or agency determining we have done something worth notice, have excelled in our particular industry, or have contributed something to the industry, community or environment.
To get a pat on the back by any agency always motivates the team involved in achieving the feat, including our channel and business partners.
Here are a few of our a few of those extra ordinary and proud moments of our team.
Manufacturing Awards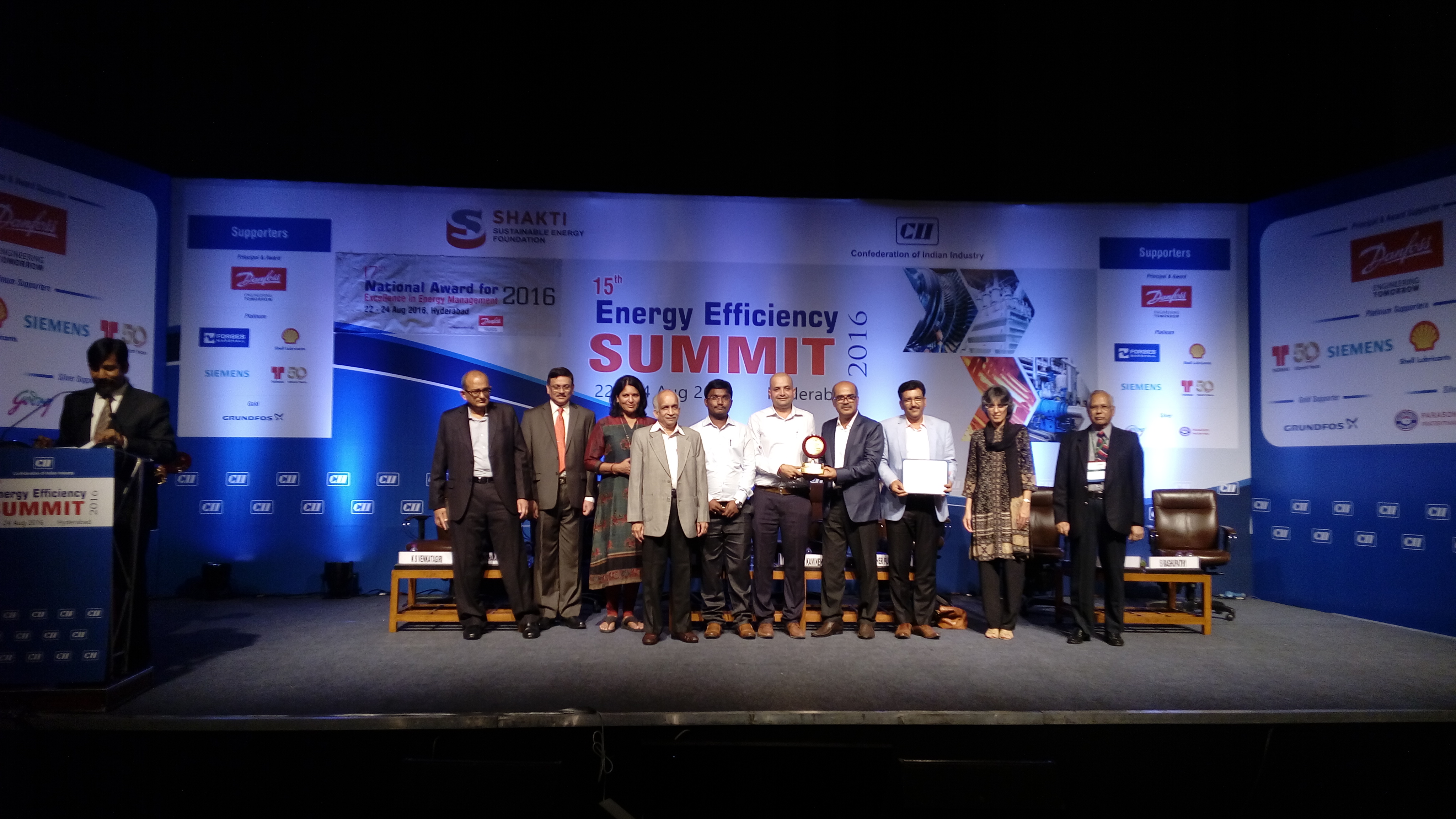 CII : Energy Efficient Unit
CII National Award for Excellence in Energy Management
Confederation of Indian Industry under the aegis of the Energy Efficiency Council is facilitating advancement of energy efficiency in India. CII National Award for Excellence in Energy Management is the 17th edition of its series covering over 150 energy efficient companies across various sectors such as pharma, cement, and power have converged at Hyderabad for a CII event on energy efficiency to share their strategies and best practices on energy management.
» Read more on Manufacturing Excellence Awards
Brand Excellence Awards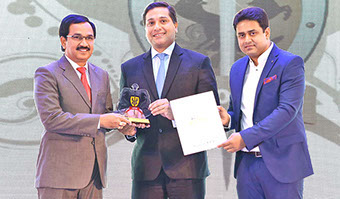 Asia's Most Promising Brand Award, 2015
Asia's Most Promising Brand Award - 2 times winner
Bharathi Cement was awarded the Most Promising Brand Award. The survey was validated by Consumers & Industry and conducted by KPMG. 150 top brands were selected from 1500 brands from Asia. The award was presented by Noemie Levieux, Brand Ambassador for Remy Martin and Abhijit Ghosh, Chairman World Consulting and Research.
» Read more on Brand Excellence Awards