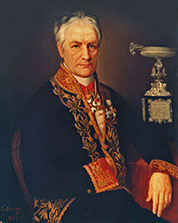 The Vicat is an International Group with varied interests in other verticals - Cement, Ready-Mixed Concrete, Concrete Product (Precast) and Aggregates with a global turnover of € 2,292B.
In 1817 Louis Vicat invented artificial cement and was the founding father of Vicat Group. It was in 1853 when Louis Vicat's son Joseph Vicat established the first cement factory.
With a 199 year old unmatched legacy, today, the group has a strong presence in 12 countries - France, US, Turkey, Senegal, Switzerland, Egypt, Italy, Mali, Kazakhstan, Mauretania and India with more than 30MT cement capacity. The group has 7,700+ team members across the globe striving towards giving a Superior Quality Cement. The last decade saw the group's growth by commissioning of multiple plants and making Vicat a renowned cement brand across continents.
Vicat Group, as a part of its international expansion strategy, entered the Indian cement industry in 2008 with a joint venture. For further expanding its footprint in India, Vicat has acquired a major stake in Bharathi Cement Corporation Private Limited in 2010.
For more details please visit www.vicat.com
Our Global Presence