Kalburgi cement has received various awards under manufacturing sector from the Government and other professional agencies. Recognition is motivating for the team encouraging them to create new milestones and set benchmarks.
Excellent Energy Efficient Unit- by CII
Confederation of Indian Industry under the aegis of the Energy Efficiency Council is facilitating advancement of energy efficiency in India. CII National Award for Excellence in Energy Management is the 17th edition of its series covering over 150 energy efficient companies across various sectors such as pharma, cement, and power have converged at Hyderabad for a CII event on energy efficiency to share their strategies and best practices on energy management.
Among the 150 companies of different sectors, 80 cement plants applied for the award and 32 amongst them were selected for final day presentation between 22 - 24 August 2016 at HICC, Hyderabad. Shortlisted companies presented their steps taken toward achieving energy efficiency and was duly evaluated by panel members of CII.
8 Cement plants awarded with "Excellent Energy Efficient units"
24 Cement plants awarded with "Energy Efficient Units"
Kalburgi Cement has bagged the award under "Excellent Energy Efficient Unit".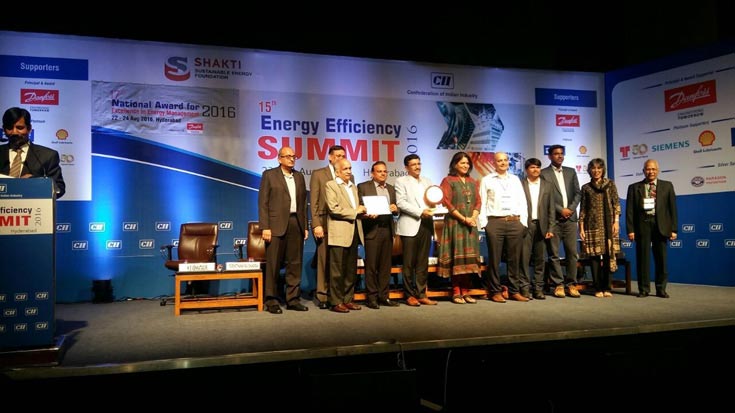 3 times winner under by Kalaburagi Region Industrial Safety Committee (KRISC)
Kalburgi Plant has been awarded the prestigious KRISC award under following categories since 2013 for 3 years successively. This award was given in recognition of maintaining high standards of safety, housekeeping and performance at the Kalburgi Cement Plant in the Kalaburagi cluster.
Lowest Frequency rate
Best innovative safety system
Best Housekeeping
For 2015 it has also bagged an award under new category of "Best Power Plant"
CII – EHS Excellence Award - 2014
Team Kalburgi plant has bagged EHS excellence award 2014 on 14th March'15 by Confederation of Indian industries (CII). The aim of EHS award program is to sensitize, facilitate, motivate and recognize corporates to adopt innovative practices in EHS.
Unnatha Suraksha Puraskara
Kalburgi cement bagged "Unnath Suraksha Puraskara" from National Safety Council, Bangalore towards recognition of consistent and meritorious performance of company and implementation of management systems, practices and procedures effectively.
Around 60 companies from 9 business segments participated in the award and out of which 18 were shortlisted and top 8 were awarded. Kalburgi team is proud to be part of one of the top 8.
Mines Safety Week
Kalburgi cement has received various award under mines safety week (Zone IV, Group B) organized by Mines Safety Association, Karnataka and under the aegis of O/o DMS, DGMS, SZ, Bellary
Year 2014
1st Prize – Publicity, Propaganda and Innovations
2nd Prize – Safety Management System (SMS) / Drilling and Blasting
3rd Prize – Mine Workings
Special – Preparation and Implementation of SOP's
Year 2015
1st Prize : Drilling & Blasting and Loading & Transportation.
1st Prize : Occupational Health & Welfare Amenities, Innovations, Publicity & Propaganda
1st Prize: Overall in Group-B Category
1st Prize: Mines Safety week 2015-16- "State level overall performance"
2nd Prize: Maintenance of Mining Machinery. Crusher, Electrical installations & Illumination
Mines Environment and Mineral Conservation Week
Kalburgi Cement has bagged various award under Mines Environment and Mineral Conservation (MEMC) week organized by MEMC Association, Karnataka and under the aegis of Office of RCOM, IBM, SZ, Bangalore.
Year 2014
1st Prize – Afforestation
2nd Prize – Energy Conservation
3rd Prize – Environmental Management
Year 2015
1st Prize : Installation and use of Mechanical Beneficiation plant including Crushing & Screening plants.
1st Prize: Afforestation
2nd Prize: Waste Dump Management.
Kalburgi Plant bagged 3 awards in KRISC - 2017
Kalaburgi Region Industrial Safety Committee (KRISC) conducted a valedictory function of 46th National Safety Week on 25th Mar'17. The KRISC's objective was to improve the overall safety standards and awareness among all manufacturing facilities in Kalaburagi region by sharing best practices and focusing on innovation in safety. Quarterly meets are conducted under KRISC by safety professionals for all manufacturing plants in the cluster (5 Cement companies and 1 Engineering Industry)
Every year during valedictory ceremony the performances of various companies are evaluated and are rewarded accordingly. Ultratech Cement Limited was the host this time at Rajashree Cement Works.
During the celebration, KRISC convener (Dy. Director of factories) declared the merit industries. Our Kalburgi cement plant, have bagged various awards.
Year 2017
Best Housekeeping : 4th Consecutive time
Best Safety Innovative System : Energy Conservation
Best Training : Fist time
Since 2014, Kalburgi Cement has been bagging 3 awards out of 5 categories each year.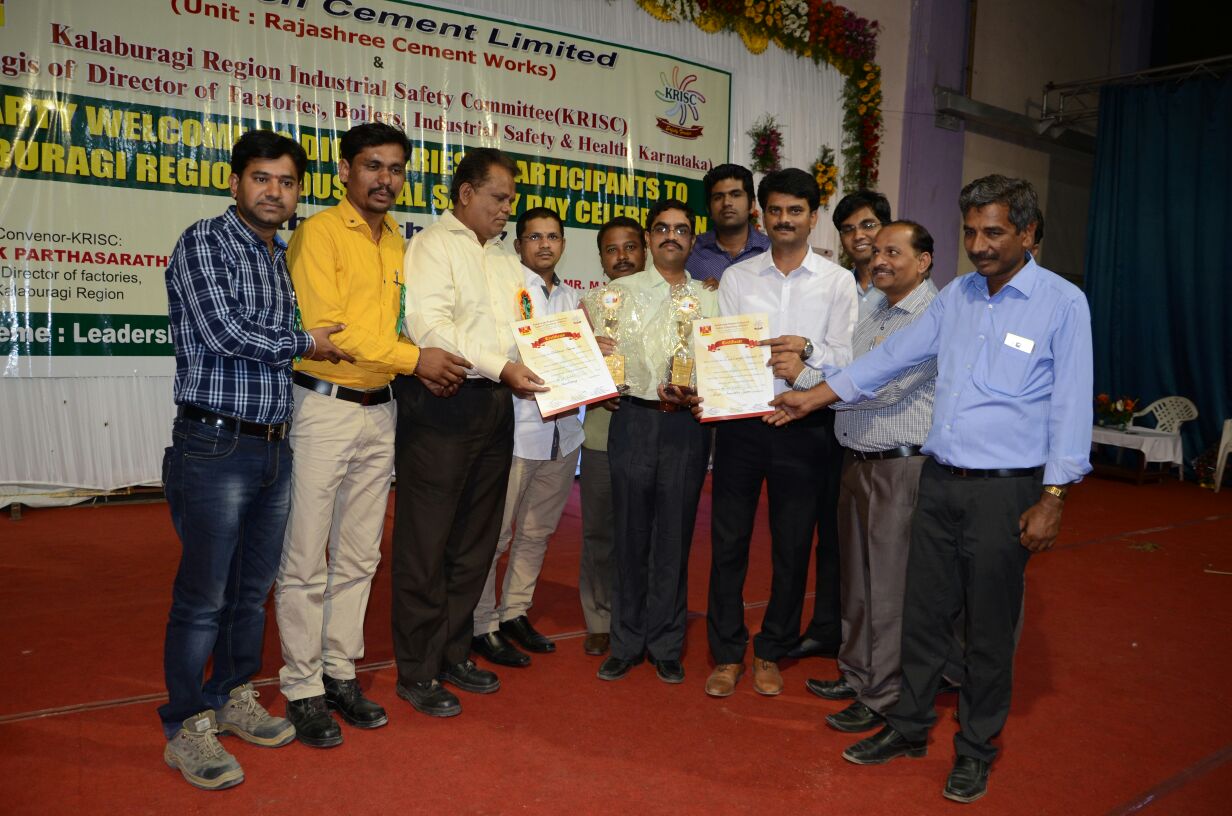 We congratulate each and every member of Kalburgi plant, whose untiring efforts made this feat possible, yet again. It's a matter of pride for all employees at Vicat in India.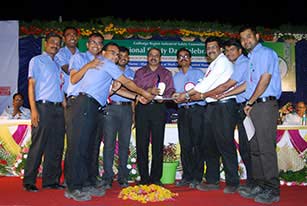 Kalaburagi Region Industrial Safety Committee award - 2013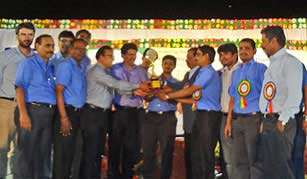 Kalaburagi Region Industrial Safety Committee award - 2014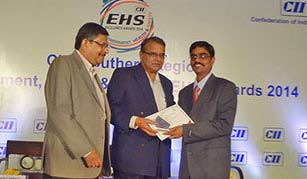 CII – EHS Excellence Award - 2014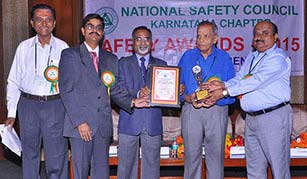 Unnatha Suraksha Puraskara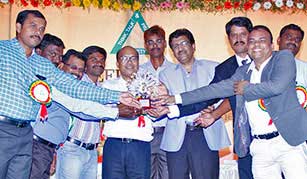 Mines Safety Week - 2015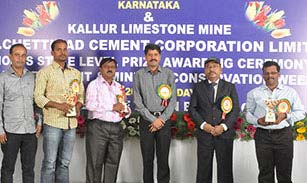 Mines Environment and Mineral Conservation Week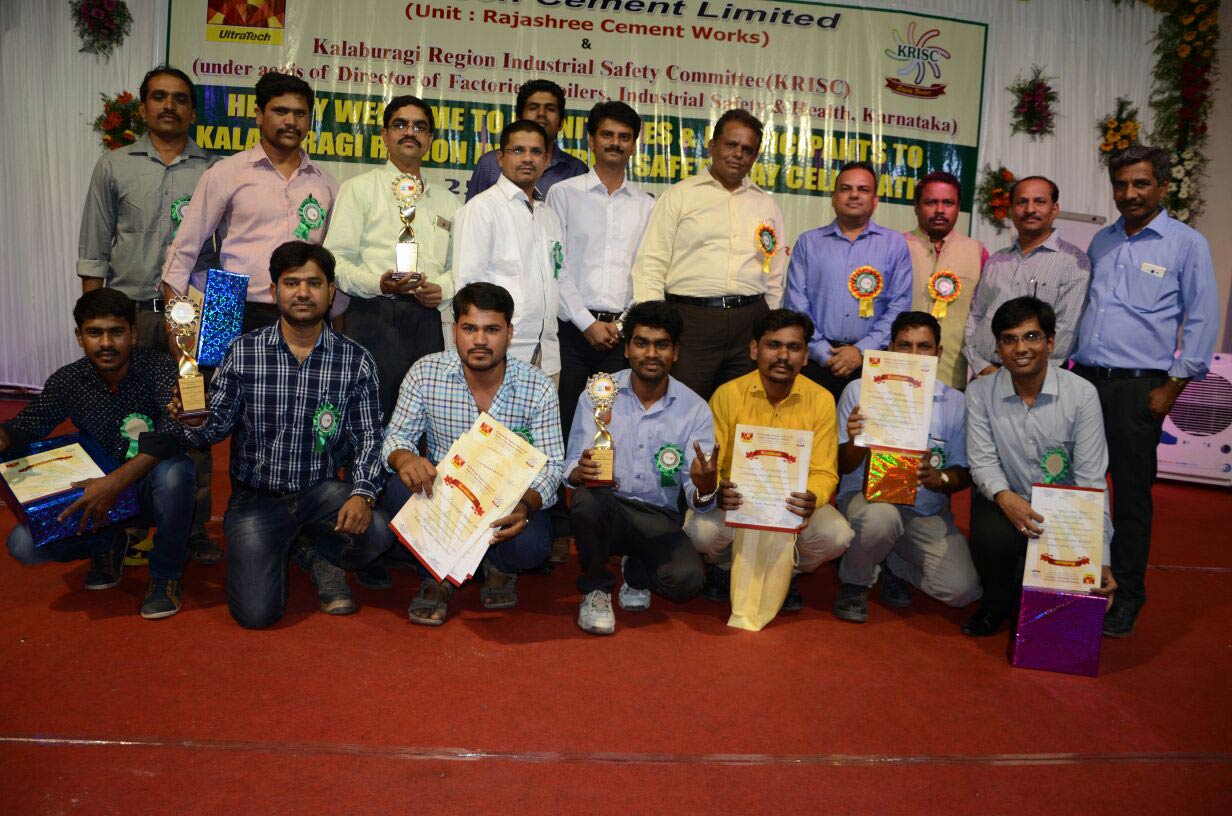 Kalburgi Plant bagged 3 awards in KRISC - 2017